Exploring Colombian Hot Dogs with a Twist!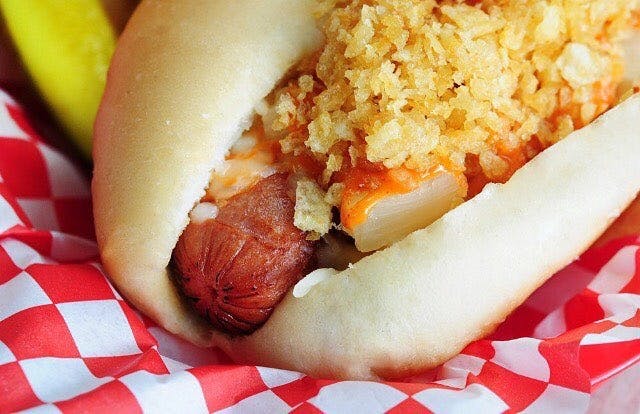 People ask what exactly is a Colombian hot dog and we just have to say that Colombian hot dogs are not your average perro caliente. We take the concept of a traditional hot dog and elevate it to new heights by adding unexpected ingredients that create a symphony of flavors. Imagine biting into a hot dog nestled in a soft locally made bun, where the juicy sausage meets the creaminess of melted mozzarella cheese, the tanginess of pineapple, the Simon' sauce and the crush of the potato chips. This unexpected combination creates a satisfying mouthfeel that will leave you craving more.
The Colombian hot dog started out as a popular after party meal in our home country and has found its way to the heart of Arizona, specifically at Simon's Hot Dogs in Scottsdale.
At Simon's Hot Dogs in Scottsdale, AZ, you can indulge in the authentic experience of a Colombian hot dog without having to leave the country.