Celebrate Hot Dog Month Colombian Style 🇨🇴🌭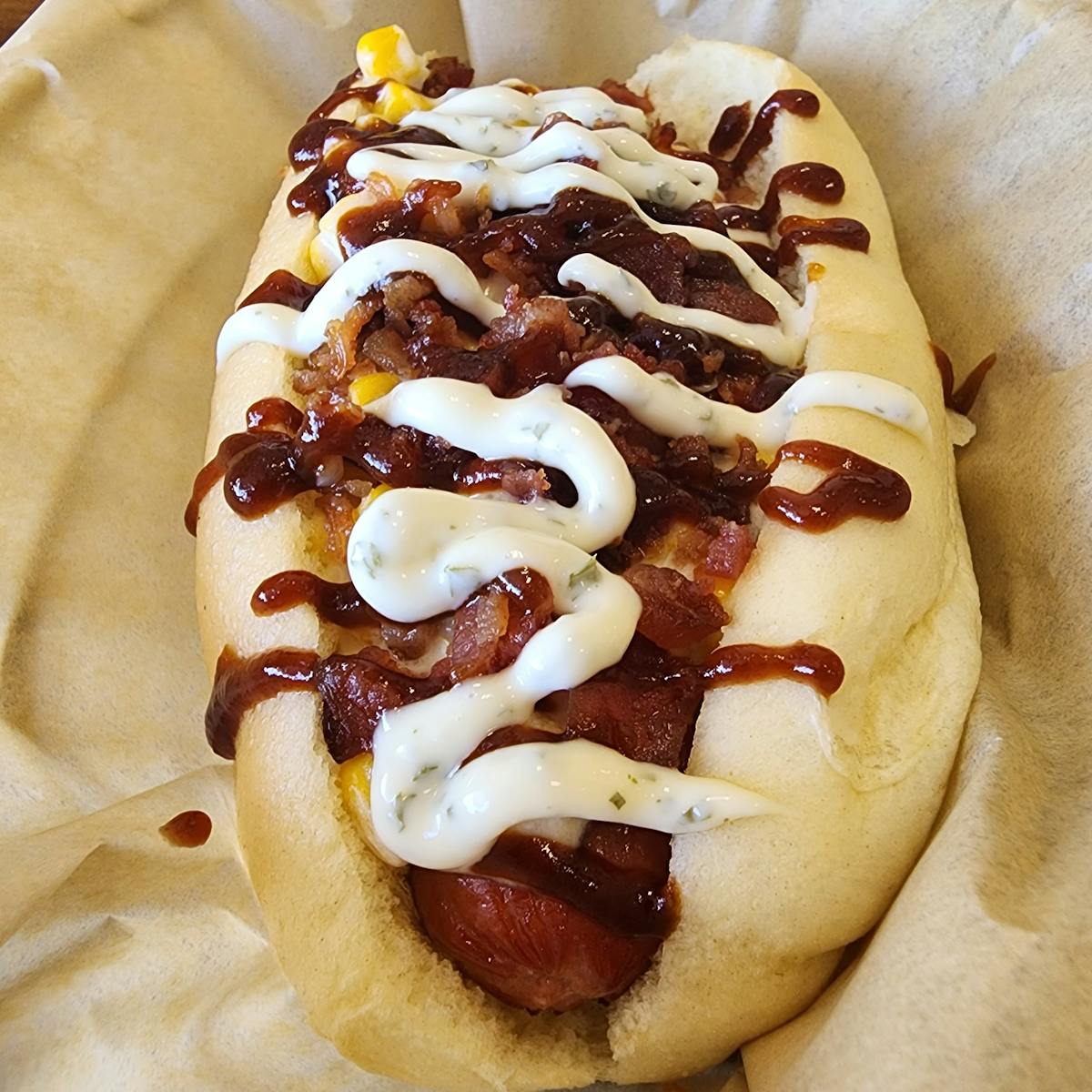 Hola amigos. It's that time of the year when our taste buds do a little happy dance, because July is officially Hot Dog Month! Every Country does something different with hot dogs, we Colombians also have our distinctive way. Inspired by the vibrant street food culture of Colombia, Simon's hot dogs bring a taste of our homeland to hot dog enthusiasts in Arizona. Bursting with flavor and unique twists, our hot dogs are the stuff of legends!
Let's talk about toppings. At Simon's Hot Dogs, we take the toppings game to a whole new level. Forget your run-of-the-mill ketchup and mustard combos; we're talking about a symphony of flavors! Picture this: a hot dog nestled on a warm, fresh bun, topped with mouthwatering sweet pineapple, melted cheese, Simon's sauce and crushed potato chips. What Anthony Bourdain said about this " Colombians like to do strange and wonderful things to their hot dogs" At Simon's we aren't the exception.
We offer different styles of sausages for your hot dog, from the classic beef to tempting Colombian chorizo bursting with spices, each bite is an explosion of flavor. Vegan? Fear not! we got you covered, we have delicious vegan sausages that will make even the most devoted carnivores swoon. Stop by Simon's for a taste adventure you won't soon forget! For sure we'll be adding a pinch of magic and love to every creation that we made.
With gratitude,
Simon's family