Celebrate Hispanic Heritage Month with Colombian Delights at Simon's Hot Dogs!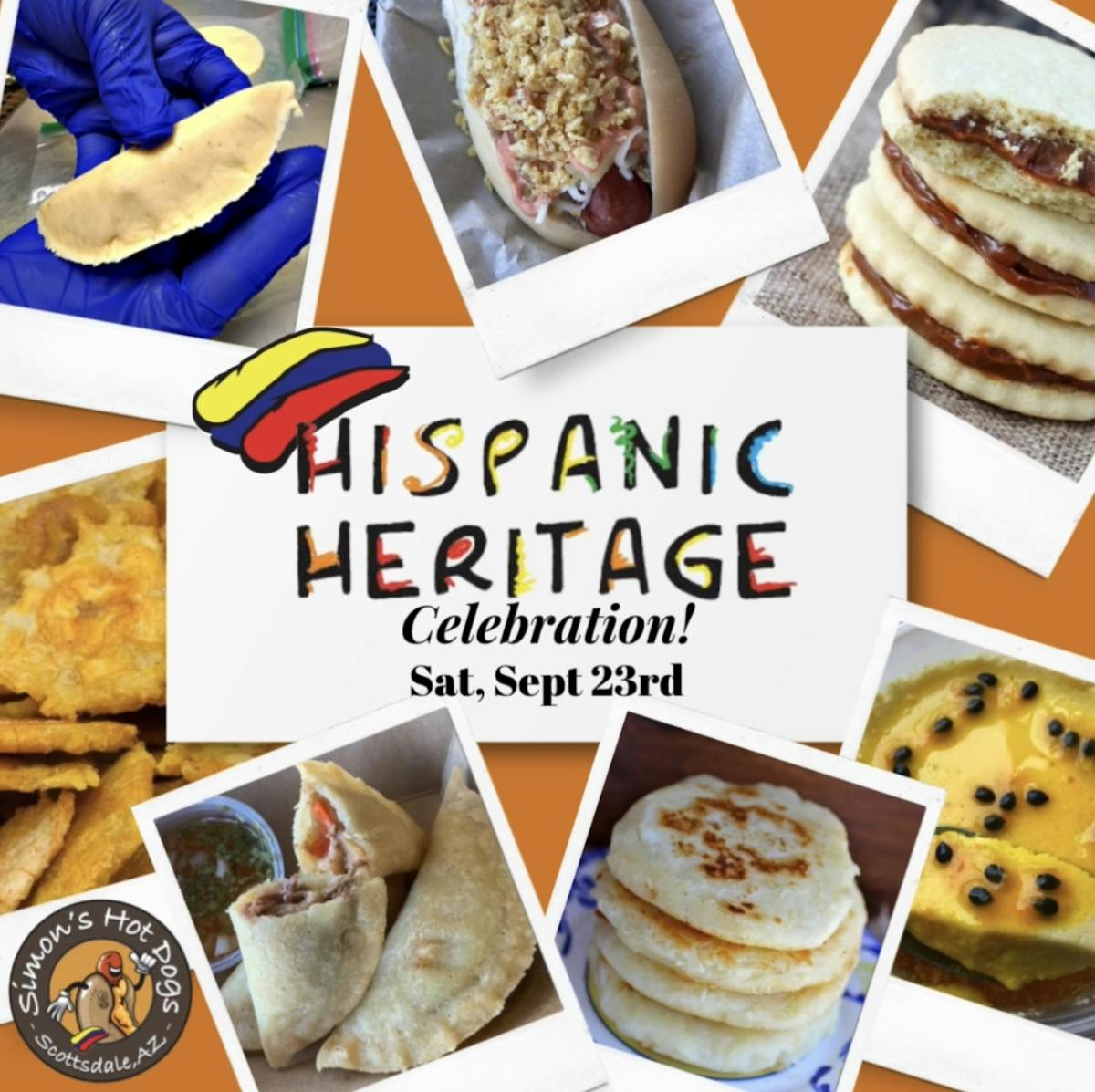 Join us at Simon's Hot Dogs on Saturday, September 26, for a flavorful celebration of Colombian cuisine during Hispanic Heritage Month. Dive into the rich and diverse world of Colombian flavors, including:
If you haven't try our Colombian Hot Dogs, this is the perfect opportunity. Colombian hot dog is a fusion of sweet pineapple, melted cheese, crispy crushed potato, and our mouthwatering Simon's sauce. It's a symphony of flavors you don't want to miss.
Empanadas: Crispy, savory, and authentic Colombian empanadas that are simply irresistible. We'll have different flavors exclusive for that day.
Patacones: Savor the crispy perfection of fried green plantains, a Colombian favorite. We'll unveil exclusive, mouthwatering toppings specially for this celebration.
Colombian Desserts: Indulge your sweet tooth with Colombian desserts like alfajores, postre de maracuya (passion fruit dessert), and postre de natas (milk pudding). These sweet treats are the perfect way to end your Colombian culinary adventure.
This all-day celebration promises to transport you to the heart of Colombia, where every bite tells a story of culture and tradition. Bring your loved ones and join us on September 26th at Simon's Hot Dogs to savor the best of Colombian cuisine in honor of Hispanic Heritage Month. Don't miss out on this delectable journey!