Main content starts here, tab to start navigating
Our Story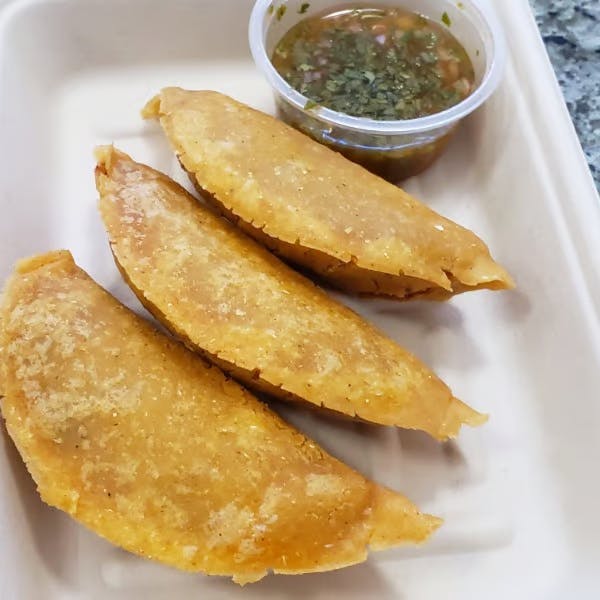 BEST VEGAN-FRIENDLY HOT DOG RESTAURANT IN PHOENIX!
Simon's Hot Dog began over 10 years ago in Sedona, AZ as a tiny mom & pop shop inside of the Oak Creek Brewery. After much success and popularity, Marcela and her husband Felipe decided to bring a part of their Colombian culture to Scottsdale AZ in 2015!
At Simon's Hot Dogs, we're serving more than just your mom's traditional ketchup and mustard hotdog. Come experience the one of a kind Perro Caliente, also known as the Colombian hot dog!
Our Latino, family, and women-owned hot dog restaurant specializes in bringing Colombian twists on the classic chili cheese dog, Chicago style, and Hawaiian dog. We use fresh, hand-crafted ingredients and toppings that elevate our hot dog's flavors to the next level! Some of our most popular hot dogs include the Sonoran Cousin which is our take on the Sonoran hot dog topped with Refried Beans, Fresh Cut Onions, Mustard, Simon's Sauce, Bacon Bites (Real or Vegan), and Jalapeños or Banana Peppers. If you want to try something that is more of an authentic Colombian hot dog, you can't skip out on the Colombian which is topped with Sweet Pineapple, Mozzarella Cheese, Simon's sauce and Crushed potato Chips or the Paisita (a Medellin favorite) topped with Homemade Coleslaw, Mustard, Simon's Sauce, Pineapple Sauce, and Crushed Potato Chips on top.
With vegan hotdog options and a large variety of flavors, there's something for everyone! We care about your dietary needs, so we take special measures to avoid cross-contamination for our customers as we carefully craft your order. If you order your hot dog vegan style, we make sure to provide you with the following options: vegan buns, vegan sausages, vegan cheese, vegan chili, Vegenaise, vegan bacon bites, and separate cooking stations.
Hot Dogs aren't your thing? No worries! We have plenty of other options as well that are just as good! Try our Meatball Sandwich, loaded fries, veggie burger, Salchipapas or our Colombian empanadas (available in beef, vegan or vegetarian options). We also offer locally brewed beer, wine and cider to pair with your meal.
Don't want to leave the comfort of your home? We now offer delivery near you so you can have your favorite dishes delivered right at your doorstep. We also offer catering services near Scottsdale AZ, whether it's for your next office lunch, corporate events, or a birthday party, all of your guests are sure to love it.
Visit us in Old Town Scottsdale and enjoy your meal on our outdoor patio. We're conveniently located nearby the Western Spirit Museum, Scottsdale Museum of Contemporary Art, Lighthouse Artspace Phoenix, Scottsdale Marriott Old Town, The Clayton House, Scottsdale Fashion Mall, Scottsdale Stadium and many other major destinations. If you're spending the day outdoors, order take-out online. Simon's Hot Dogs makes the perfect food for a picnic at nearby places like Eldorado Park, Scottsdale's LOVE Signage, Canal Convergence and Camelback hike.
Hungry after reading this? Come on down and visit us on Drinkwater Blvd just North of 3rd Ave behind the Hyatt Place Scottsdale/Old Town. Buen Provecho!
VOTED #5 FAVORITE YELP RESTAURANTS IN USA 2021